Last weekend was The Sweet Man 29
th
Birthday!!!! I had to plan a big weekend for him. I wasn't sure what to do...then decided only a few of our friends have been able to come to our cabin. It is one of my very favorite places!
So I planned a for a few of our friends to have a get away weekend to the cabin. I tried to make it a surprise for The Sweet Man but then things got complicated...like how many
four wheelers
we need and all that good stuff. I did have a fun surprise for him...i invited two of his best friends since high school, Matt and Rhys. Not even a week after i invited them i had to tell him my plans for the weekend get away. He then said well why don't you see if Rhys and Matt want to come. I was like
ughhh
... that was MY IDEA. Rhys was able to come but Matt and his wife had to be out of town on that weekend.
Late Spring early Summer is my favorite time at the cabin. Every season is so beautiful but most of our time is spent outside so Winter is miserable to me. But it was wonderful weather. There was still snow on the ground and cold on the
four wheelers
but during the day is was upper 50s low 60s. Now at night it was COLD but we just sat by the fire. And made
SMORES
!
Us girls wanted pictures together and then they guys would just sit around so i had to make sure to get one of them. (notice the snow on the ground)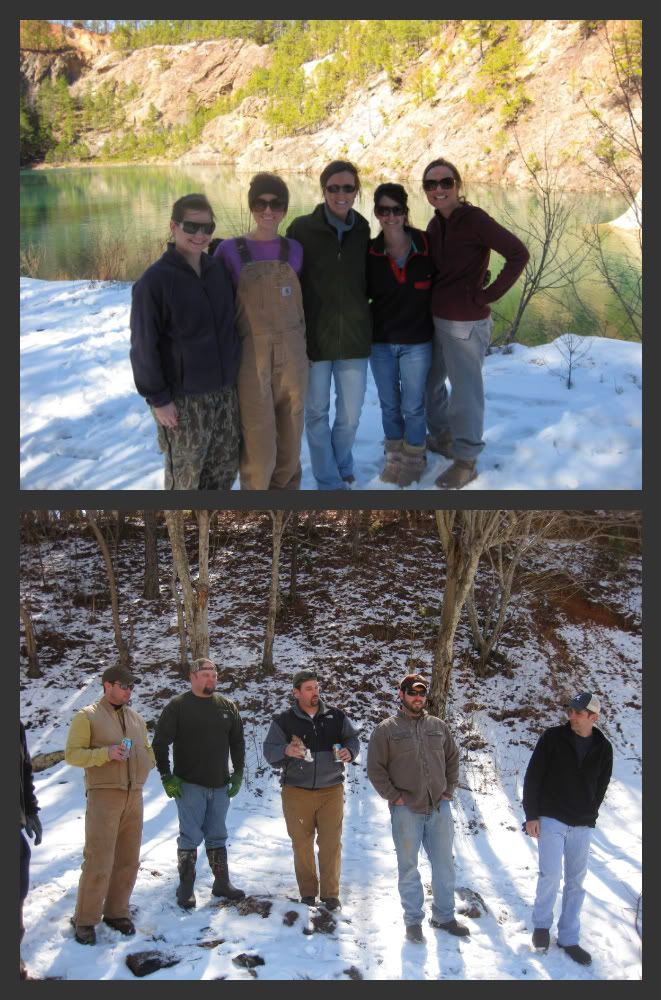 My picture with the Birthday Boy!
Michael and Ashley with Sadie in the background
We
always
have such a good time with friends at the cabin. There is no cell phone service and used to not have TV..but that changed just this year.... it is so peaceful. These days we get so used to our cell phone and computers and sitting inside watching TV. But at the cabin you are outdoors most of the time. Enjoying the view. We do always have such good food. Always cooks a big breakfast...sometimes (most of the time) lunch is forgot about b/c you loose track of time. and then dinner is great. We brought The Sweet Man a birthday cake and had a few gifts to open.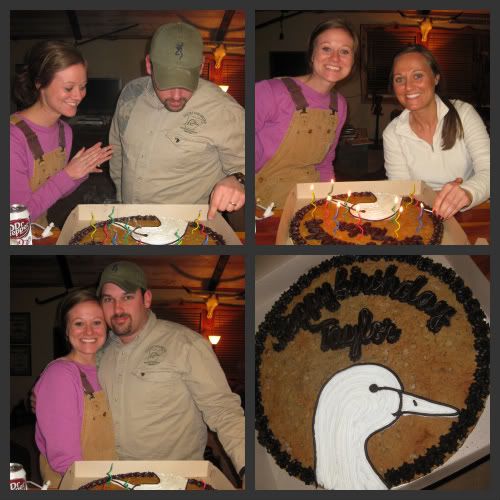 We had such a good time..as always! I am already planning our weekend get away for the summer so we can go floating and see how beautiful it is in the summer.
Happy Birthday to The Sweet Man, I love you more than you know